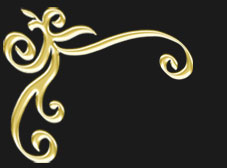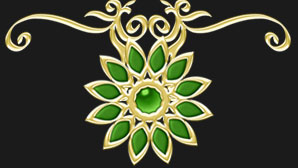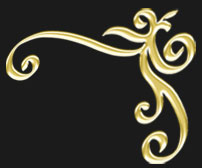 YIN YANG Tai Chi Five elements Five Rods Chinese Wood/Metal Feng Shui Wind Chime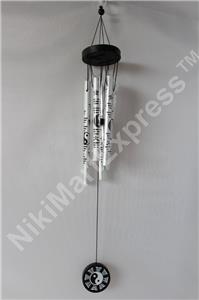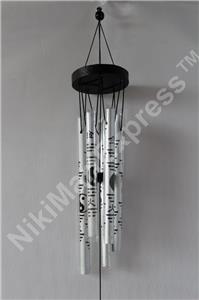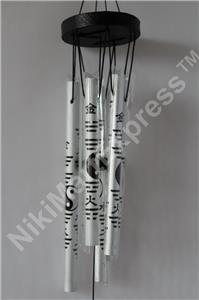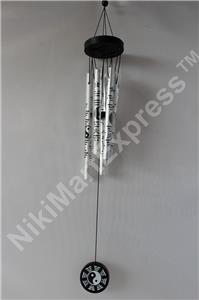 YIN YANG Tai Chi Five elements Five Rods Chinese Wood/Metal Feng Shui Wind Chime Wealth Health Harmony
The wind chime, also known as the "magic bell" is acknowledged by many as the most potent and adaptable Feng Shui cure and enhancer. Using wind chimes is an ideal solution for those lacking the expense to integrate Feng Shui into every aspect of their home or office; they are simple yet powerful enough to correct bad feng shui caused by different factors. A well-designed wind chime will also ward off evil spirits and summon good fortune to the household. It is imperative to get a wind chime designed in the proper manner to ensure that it can serve its purpose well as a feng shui cure and enhancer. A wind chime used for Feng Shui purposes should be composed of either 5, 6 or 8 rods. Five rods and six rods wind chimes are often used to suppress bad luck, whereas 8 rods is for enhancement reasons, and stimulate the bringing of good luck. A metal-rod wind chime should always be used to weaken bad luck brought by Earth Flying Stars and not those made from bamboos or glass. The rods of the wind chime must be hollow; this is for the purpose of chi being able to flow soundly through it An important note about the usage of wind chimes is that never hang this feng shui product directly above the areas where you sleep, sit, eat or work; this will cause your energy to be suppressed. This process will cause you injuries and illnesses. If you do not have the space to hang a wind chime to the side of your bed or work area, simply hang it somewhere which is below your waist level. They don't always have to be hung from the ceiling. This wind chime is decorated with motifs of the yin yang bagua - a potent feng shui symbol that deflects harmful energy, as well as the Five Elements - Metal, Wood, Water, Fire and Earth. Symbolically, the five elements represent order and the influence of the Universe in nature and all things, including humankind
Brand new in box

Size : 18" Long including hanger.

Rods: 6.5" Long (5 total)
IN STOCK AND SHIP DIRECTLY FROM USA
FAST SHIPPING
IMPORTANT:
Please don't leave negative or neutral feedbacks without contacting us first.
We are always happy to help.


We only accenpt PayPal. Payment is due immediately. For item(s) price greater than $200, paying with "PayPal Balance" or "Instant Transfer from Checking" is PREFERRED and GREATLY APPRECIATED. Buyer must have confirmed shipping address in your Paypal payment. Please make sure it is updated. Failure to pay or send me notification of payment within 5 business days will result in an eBay Unpaid Strike.

We normally ship within ONE business day of cleared payment. NO local pickup is allowed. We do combined shipping if more than one item is purchased. And please understand that the shipping charge includes packing & handling fees. The boxes, envelopes, bubbles, tapes and other miscellaneous shipping expenses are NOT avoidable for seller.

If item is defective, please contact us via Ebay message system within 14 days upon delivery. We are always happy to help. After 14 days, all sales are final. Limited warranty does not apply to breakage or malfunction due to accident, improper handling, abuse, or poor maintenance. Any modification / alteration on the item will void this warranty.

If buyer have any question, please do not hesitate to contact us via Ebay message system. We are always happy to help.

Certain images and/or photos used in this template are the copyrighted property of Macmillan digital publishing USA and are used with permission.
Save time & money with
FREE Auctiva Image Hosting.Create listings that get noticed!
with Auctiva's 1,800+ Templates.


Auctiva,
The complete eBay Selling Solution.
Track Page Views With
Auctiva's FREE Counter